We are excited to announce the launch of our new website!
The Criminal Defense Lawyer's Club has provided a platform for different lawyers to meet and improve their practice using our organization. We've also pushed for positive legislative changes involving the criminal justice system both at the state and federal levels. But one of the things that we've planned for quite some time is to improve the digital experience of members and potential members.
This is why the Criminal Defense Lawyer's Club of San Diego is proud to announce its new website. Our organization has come up with a new design making it easier for visitors to read our latest content and navigate the pages of our website. We made sure to hire testers to take a closer look at the website. With this strategy, we've minimized the number of clicks needed to find the information you want.
Another improvement that we've implemented together with our team of web designers and developers is the website's loading time. Our team implemented a mobile-first approach knowing that most of our potential traffic looking for San Diego criminal defense lawyers club is using their smartphone or tablet.
Next, we've come up with better content for our users. This way, we made sure that our intentions are clear. Potential members can find out more about our organization and what we stand for. In addition to this, they know exactly what they are going to get if they intend to join our San Diego lawyers association.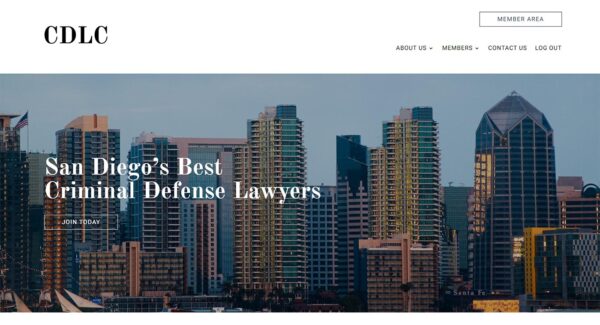 In the past, we've only relied on word-of-mouth marketing from the network of criminal defense lawyers that know about us. But this time around, we made sure to maximize all opportunities.
For this reason, we hired SEO experts. In the past, we never took search engine optimization seriously thinking that it isn't as important. But in reality, we didn't get the traffic that we should be getting because we don't have the right approach to get ranked by Google and other top search engines. With an SEO-friendly strategy, this also makes it easier on the part of lawyers to discover us.
If you have any suggestions on how we can further improve our website, don't hesitate to contact us. We'd love to know more about your experience using our new and improved website.